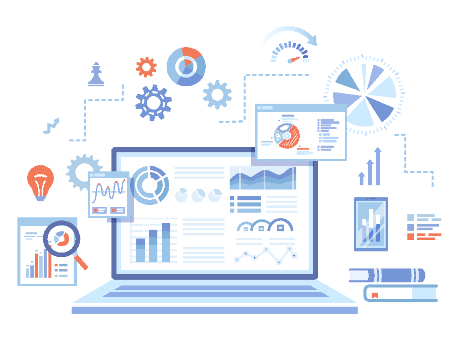 Tando Solutions specialise in web development. With extensive experience in designing web sites ranging from small through to large, we've learned what works and how we can best help achieve customer goals.
Responsive Design
Our websites are designed to be viewed by any device, including mobile phones, tablets, laptops or desktops. Statistics show that over 60% of website traffic is generated from mobile mobile phones, so this is a crucial design aspect to keep in mind when building your web brand
Content
Building a web solution is not just about a website design, it is a critical part of a business foundation, and taking the right approach can completely transform businesses, whether your goal is to expand and bring in more clients, or to improve workflow making your day-to-day work easier and more efficient. Your website is a key backbone of your entire business and your "online business card" ultimately funneling new leads and sales which increases your bottom line.
What sets Tando apart from the rest is our exposure to a vast range of businesses, companies and needs meaning we can provide a custom solution that best serves your business and are not just a web design studio dishing out "copy and paste" websites which can easily get lost in the fray.
"Content is King" Bill Gates
Web sites that have meaningful and relevant content, are user friendly, fast loading, and easy to navigate will be discovered first, and better portray the required information to attract users back to a web site with more success than websites that cloud the experience with heavy, complex slow loading graphics & animations. Loud & Busy features can add unnecessary boundaries and distractions that ultimately draws users attention away from what is important – the information.
Usability and accessibility are key concepts. If a user can access your fast loading site and obtain the information they want quickly and efficiently, they will be satisfied with their experience.
Working together
Tando discuss your website needs and can come up with a 'look and feel' home page that you are happy with before proceeding with designing the site. With attention to detail and ongoing discussion with your business, Tando will develop a clean, effective & informative site adhering to proven web standards, utilising technologies that ensure fast loading pages, that are not only easy to navigate and maintain, but that are favoured by many search engines due to their content relevance & coherance to web standards. Please get in touch with us for any questions or enquiries.